The keto diet is one of the most popular diets today, with many people touting its benefits to help shed a few pounds and improve overall health. The diet consists of eating high-fat, low-carb meals to induce ketosis, which is a metabolic state that burns fat for energy rather than carbohydrates. While the low carb diet may seem to be difficult to maintain, we're here to show you that with a bit of preparation and the right recipes, you can stay on track with ease.
Below is our top ten list of quick and easy keto recipes for busy weeknights – all designed to provide delicious meals without taking up too much precious time in the kitchen.
1. Egg Muffins – These egg muffins are the perfect way to start your day on the right foot. Just mix together eggs, cheese, and whatever veggies you have lying around (mushrooms, spinach, tomatoes – they're all great!) and bake in a muffin tin. For extra protein, add in cooked ground beef or rotisserie chicken. They reheat nicely the next day, too!
2. Avocado Egg Toast – Want something savory and filling for lunch? Try this avocado egg toast recipe! There are many keto diet breads out there that you can try. To round out this healthy meal, add a tossed salad with an olive oil based dressing and parmesan cheese for that umami happiness.
3. Zucchini Noodles with Avocado Pesto – This light and healthy dinner is sure to please. Simply spiralize some zucchini noodles and mix them with homemade avocado pesto for a delicious meal in minutes. You can add in delicious mushrooms and Italian sausage as well.
4. Keto-Friendly Soup – Soups are always great for busy weeknights. Make a big batch of this low-carb, high-fat soup for the whole family to enjoy. You can serve it with keto croutons or crackers for a satisfying meal.
5. Bacon Wrapped Asparagus – For an easy side dish or appetizer, bacon wrapped asparagus can't be beat. It's flavorful and only takes 20 minutes to prepare.
6. Sheet Pan Fajitas – For a quick and easy dinner, try these sheet pan fajitas! They're loaded with veggies and seasoned to perfection for a meal that will please everyone. Serve it with cauliflower rice seasoned with Mexican spices like cumin, chili powder and some sugar free tomato sauce.
7. Egg Salad Lettuce Wraps – These egg salad lettuce wraps make a great lunch or light dinner. Whisk together eggs, mayo, and a few spices, then serve in lettuce for a delicious meal. If you're looking for some different seasonings to spice things up (sorry, we went there), look at dill, chives, tarragon, parsley, capers, sriracha, curry powder, turmeric, paprika and cayenne pepper. You can use dijon or spicy brown mustard as well as long as there isn't any sugar added.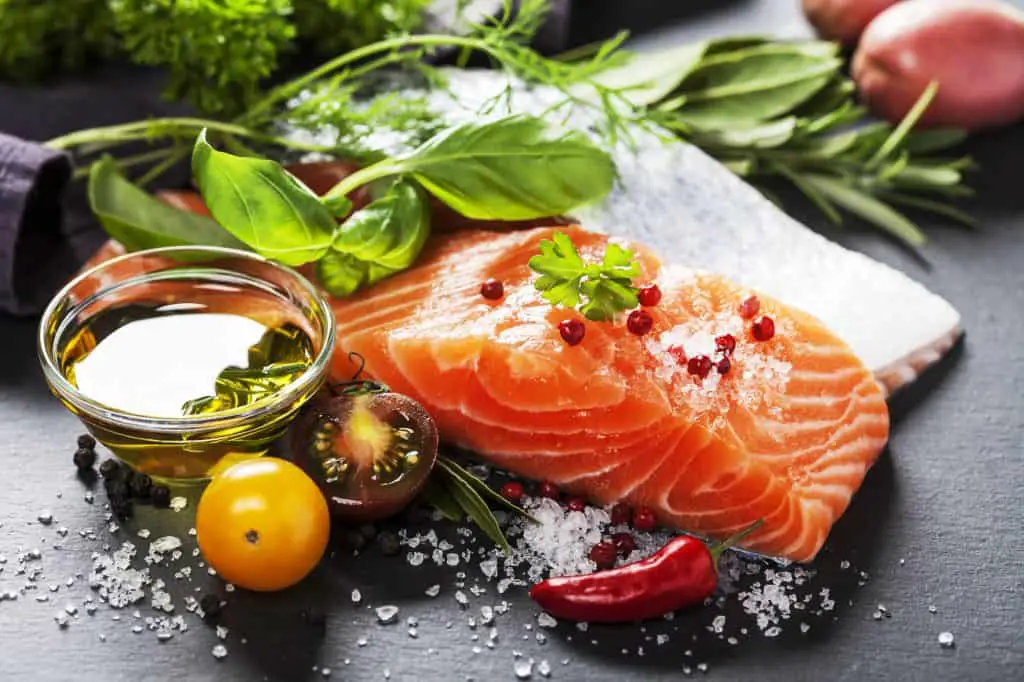 8. Baked Salmon with Avocado Salsa – This recipe is fancy enough for company, but easy enough for weeknight dinner. Simply bake the salmon and top with homemade avocado salsa for an unforgettable meal. If you want a side dish, whip up some cauliflower rice. You can make it taste like rice pilaf using chicken broth and mushrooms. Or you could go with Moroccan spices for an elegant low carb and keto dinner idea.
9. Broccoli Cheddar Bowls – These cheesy bowls are the perfect comfort food. Just add broccoli and cheddar cheese to a bowl with some spices, then bake for 15 minutes and enjoy!
10. Chicken Bacon Caesar Salad – Craving something a little more indulgent? Try this chicken bacon caesar salad recipe. It's loaded with flavor and easy to make in minutes. It's a great way to use up leftover chicken breasts.
These quick meal prep recipes are perfect for a busy weeknight hearty meal. Whether you're in the mood for breakfast, lunch, or dinner.
Bonus: Keto-Friendly Snack Ideas
Hard boiled eggs with salt and pepper
Celery and nut butter
Cucumber slices and cream cheese
Olives with feta cheese
Avocado Deviled Eggs
Baked Parmesan Zucchini Fries
Keto-Friendly Granola Bars
Keto Fat Bombs
Cheese Crisps
Keto Smoothie Bowls
Now that you have a few recipes and snack ideas to get you started, it's time to start your keto journey! With these quick and easy recipes, you can enjoy all the benefits of the ketogenic diet without sacrificing flavor or time in the kitchen. Bon Appetit!